Since I've been in business school for the last year and a half, I've had to travel a TON (same reason why I haven't been working out/blogging as much 😦 ).  However, the good thing is that I've picked up a few travel tricks along the way, including what pants to wear to be most comfortable on those long flights.
Since we're in prime travel season (and gift-giving/receiving season), I thought I'd break down some of my favorite travel leggings. I probably own about 40+ different leggings (athleisure may be an addiction I haven't found a cure for) so, I'm pulling from a decent sample size. AND I've purchased all of the leggings recommended in this post so rest assured that my opinions are totally unbiased. These leggings are judged on comfort, warmth (for cold planes) and how well they've held up after many, many wears and washes. Here were the winners (in no particular order).
These leggings are thick, comfortable and have never lost their shape. They go with pretty much anything and can take you from travel to workout to nap time (I have definitely used these as pajama bottoms a couple of times and they did not fail me). They still look good as new (with the exception of the Splits 59 logo that is peeling a little bit) and are as stretchy as they've ever been.
2. Beyond Yoga Space Dye Legging
I probably own at least 5 pairs of Beyond Yoga leggings and they have never disappointed. Especially their Space Dye material, which is SO SOFT. These leggings are comfortable, and they make your derriere look amazing. Beyond Yoga makes leggings from different materials (some are thin and great for the summer, whereas others are thicker), but if you're looking for a great winter legging, anything from the Space Dye line is amazing.
3. Lululemon Wunder Under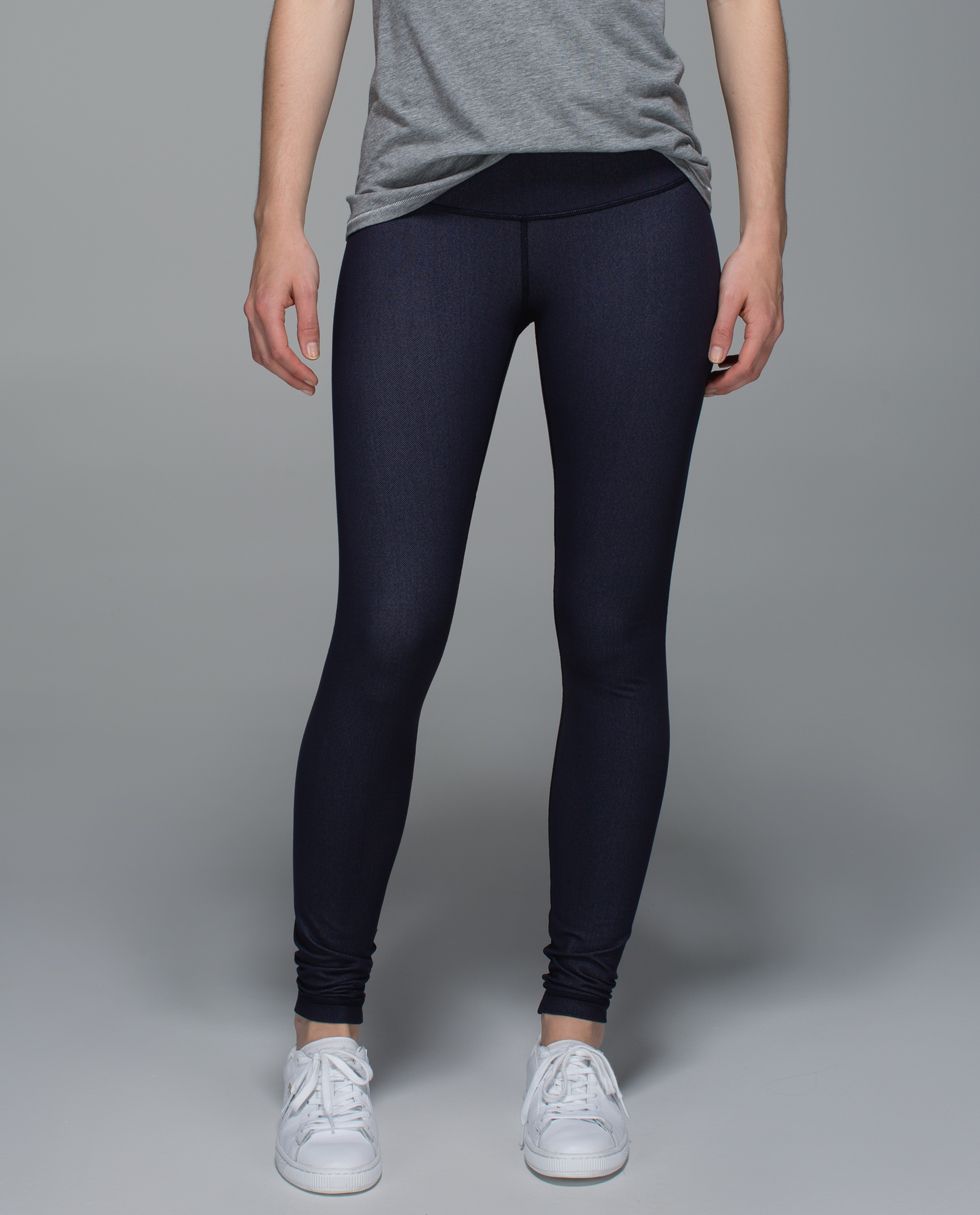 Lululemon has gotten a lot of bad press in the past few years, but they haven't totally lost their touch. The quality of their products vary by print and color, but I'm still a big fan of their dark colored Wunder Unders. They are dark and thick (and therefore not see-through), and have held up to wash after wash after wash. I've worn them under ski pants and they work well as a nice base layer.
4. Girlfriend Collective High-Rise Legging
These were the "free" leggings you guys may have seen being advertised on social media a couple years back. They're made from recycled water bottles, which is a cool concept. Although these are not as thick as the first couple, they are still very comfortable and travel well. The only thing is, the waist band is tiny so be sure to look at the company size chart and adjust accordingly if you have bigger hips. For reference, I am a 25 waist and a 36 hip, and I sized up to a Small (I'm normally an XS). On days where I feel smaller, I can tell the hip area is a little loose but the waist band fits since I sized up. I love that these are very high-waisted so that I get full coverage when I'm sitting on planes or bending over.
5. Alo Yoga Yen Sweat Pant (sold out but similar products below)
So this last one is technically not a workout legging (though I've definitely worked out in these), but it is probably the pair that I wear the most frequently. I wear them to lounge around, I wear them to travel, and I wear them to run errands. These pants literally get worn multiple times every week, and they have held up to weekly washes. I absolutely ADORE these sweat pants. They're comfortable and they look way cuter than normal sweat pants. It looks like this particular style (the Yen) is sold out, but I found some similar styles from Alo here, here, and here. I cannot recommend these sweat pants enough!